Civil Engineering
We undertake all forms of civil engineering design works; our highway design works include both large and small scale residential and commercial/industrial site developments. Drainage design is undertaken for both private and adoptable drainage systems utilising sustainable urban drainage schemes (SuDS) across all developments large and small to maximise the use of available space and provide amenity to the local residents.
CIVIL ENGINEERING SERVICES:
Residential estate and industrial/commercial road design including Section 38 and Section 278 works
Junction modifications including access assessments and visibility splays
Car park design
Road marking and traffic sign layouts
Traffic impact assessments
Road Safety Audits
Adoptable foul and surface water sewer design under Section 104 agreements
Private drainage compliant with Building Regulations
Sustainable urban drainage schemes (SuDS) including infiltration testing
+10,000
Engineering projects DESIGNED & completed by Thomas Consulting in the UK ALONE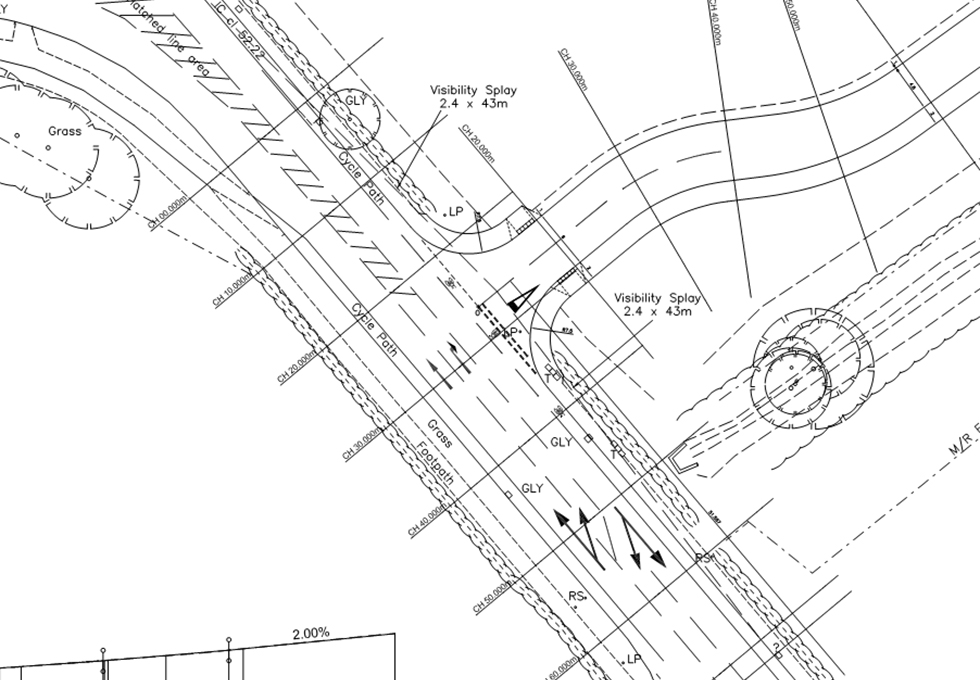 Woodcote Way
Appointed by Shropshire Homes to design drainage and highway design for a residential development of 43 plots.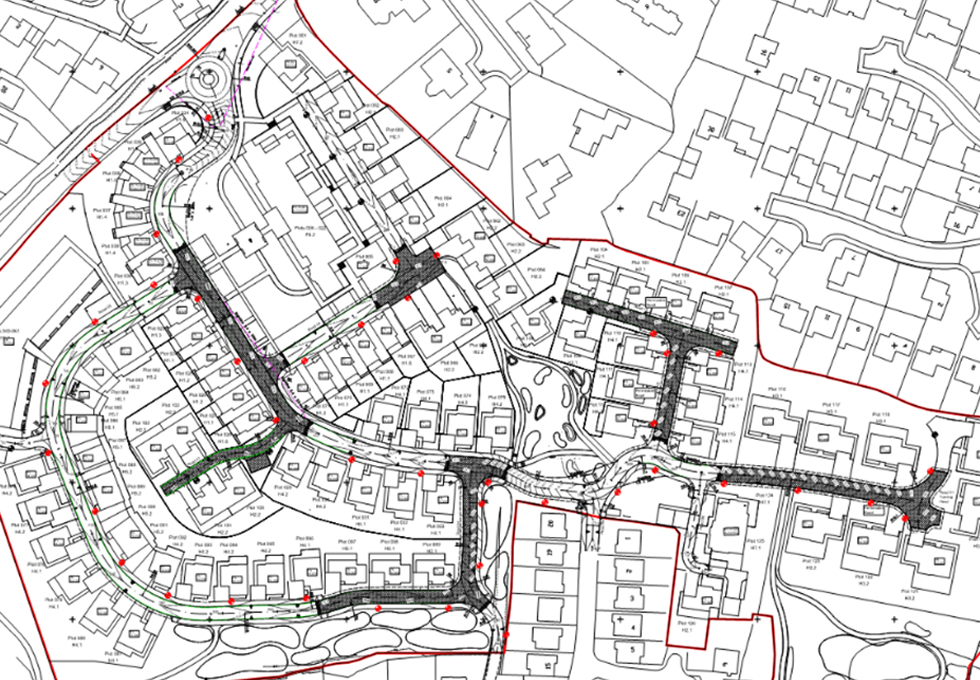 Radbrook Village
Thomas Consulting were appointed as part of the design team to undertake the due diligence for the purchase of the site.