Bridge Design
Our engineers  have extensive experience in design, appraisal and inspection of bridge and highway structures. We have worked closely with developers, adopting authorities and commercial landowners, to provide comprehensive assistance with all forms of bridges and highway related projects. 
We have undertaken numerous Principal Bridge Inspections of motorway and primary highway structures. We have also undertaken design appraisals of existing highway structures, to confirm load carrying capacities. We have also worked closely with developers and adopting authorities in ensuring new structures are designed and adopted. We have also worked closely with demolition contractors to ensure that the removal of these structures is undertaken safely, once the structure has reached the end of its working life.
BRIDGE DESIGN SERVICES:
Full Structural Design of Bridges, Retaining Walls and Culverts

Assisting with Approval In Principal (AIP) for new highway structures

Liaison with Adopting Authorities

Principal Bridge Inspections

Bridge and Highway Structure Assessments

Bridge Repair Design

Full Scale Insitu Bridge Loading Tests

Assessment and Appraisal for Demolition Works.
"the story of bridge building is the story of civilisation."
Franklin D Roosevelt 1931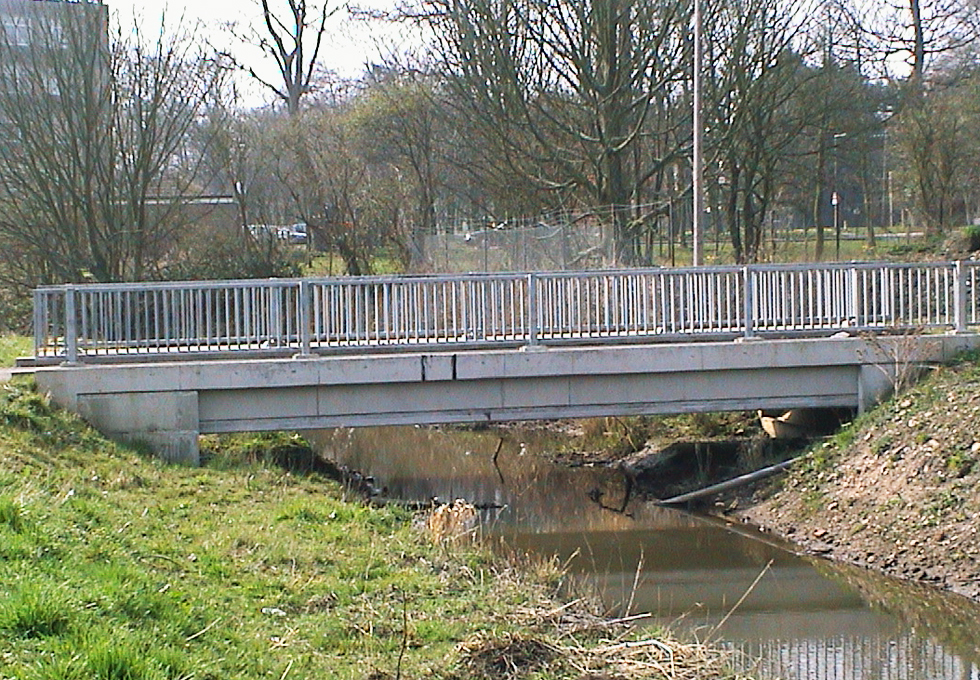 Bridges at Ballam Road
Bridge crossing Ballam Brook (Lytham, UK) to provide access to United Utilities storm water overflow tank and pumping station.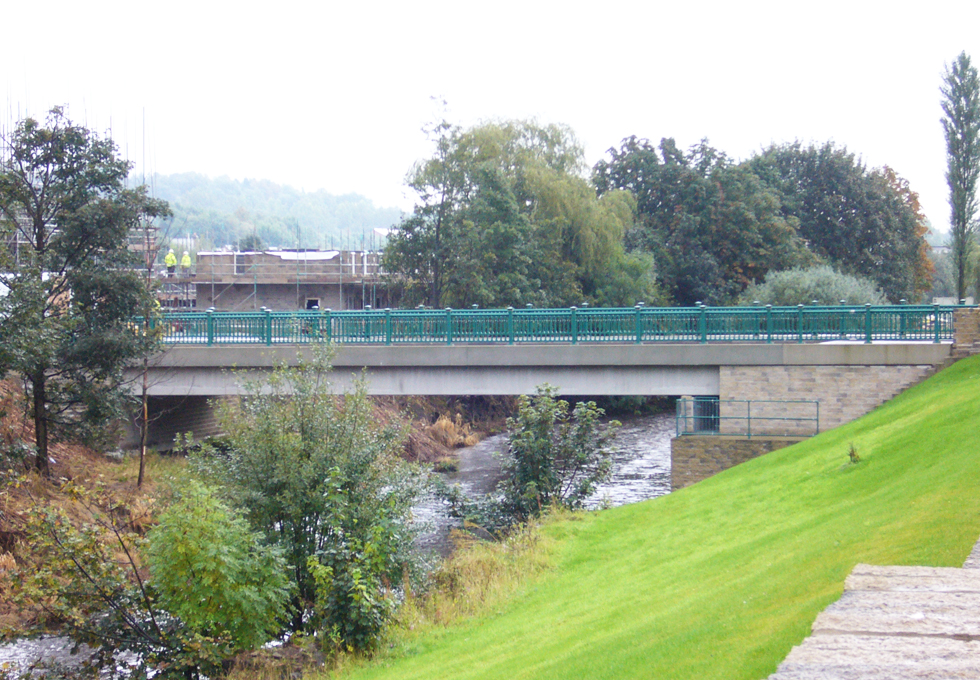 Bridges at the Waters Edge
Barret Homes residential development required a new 23 metre span access bridge and the re-decking of an existing Victorian access bridge over the River Tame.