Here at Thomas Consulting we are looking to continually promote the four pillars of sustainable drainage systems.
We are particularly focusing on the pillar of Biodiversity, the development of ecosystems. By considering this in our projects we can create improved communities and living spaces; whilst enabling us to bring people closer to nature.
When considering this across our designs we can learn to understand that promoting biodiversity does not have to be a mitigation of damage to nature through the development of infrastructure; it can be seen to promote the development of ecosystems and provide areas where nature and infrastructure can co-exist to develop and learn from one another.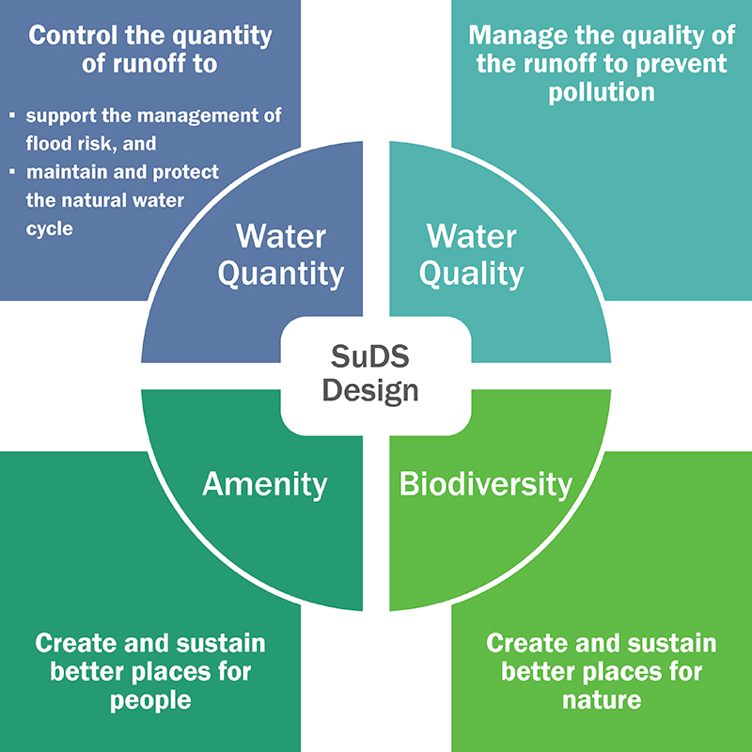 Through intuitive design we can create new corridors for nature to connect to new landscapes, we can improve the quality of watercourses and even prevent the likelihood of natural disaster. When we consider biodiversity, it provides designers with a perfect opportunity to provide betterment of mistakes the industry may have made in the past or simply improve the natural resource the land has provided by improving water quality or providing more amenable spaces.
At Thomas Consulting we continue to improve the standards of infrastructure across the UK such as our partnership with CNG Fuels, who are providing the distribution of Bio-Compressed Natural Gas, a more ethically sourced fuel which has both cost and environmental benefits. Through the designs we provide for CNG we incorporate biodiversity through the provision of swale systems and detention basins and/or balancing ponds which either utilise existing topography and natural geology, or in some cases improve the land and in turn provide new landscapes for nature to enter and thrive in.
If your project features Biodiversity aspects and you need expert advice, please contact Thomas Consulting. We have a wealth of sustainable and biodiversity experience that can help nature and infrastructure co-exist.